septembre 6, 2023
Envoyé par :

convint

Catégorie:

blog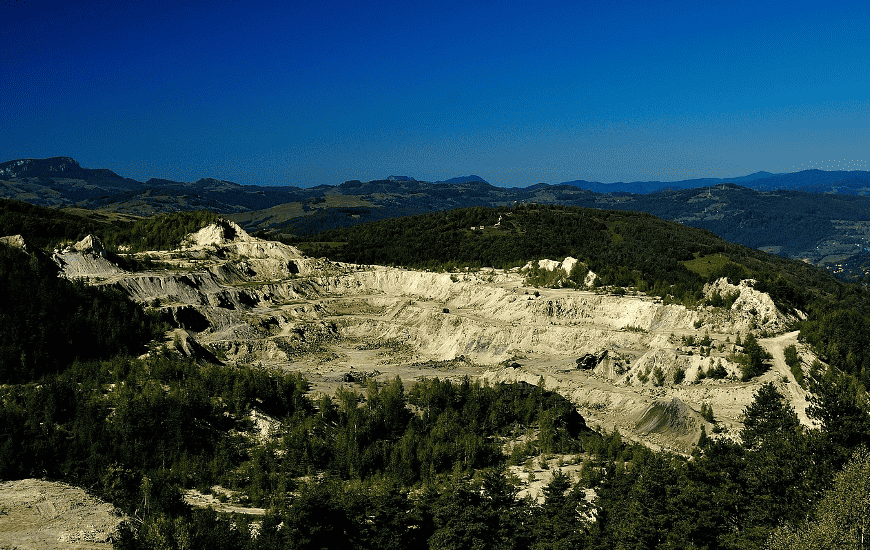 The West African region is a significant source of valuable mineral resources like gold, iron ore, or bauxite. The potential is also immense in Lithium, manganese, nickel, and phosphate. This will be promising for West Africa provided mining activities do respect the economic and environmental balance of the region 
The West African region plays a pivotal role as a significant source of valuable mineral resources, including gold, iron ore, and bauxite, solidifying its position as Africa's leading producer of gold. But, there remains an uncharted terrain of potential. Lithium, manganese, nickel, and phosphate, often overlooked but of increasing global significance, are waiting to be harnessed. These minerals hold the key to a sustainable and diversified mining future for the region, promising both economic prosperity and environmental stewardship
In 2021, the West African region played a significant role in Africa's gold production, contributing 324 metric tons out of the total 680 metric tons produced across the entire continent. Similarly, in 2019, West Africa was a major hub for bauxite production within Africa, with the region contributing to a total of 66 million metric tonnes of bauxite production on the continent
      Table1:  Minerals mined in various West African Countries
Source: Elecio Consulting, 2023
Mining is key to West African economie
The mining sector in West Africa, particularly in countries like Ghana, Côte d'Ivoire, Guinea, and Burkina Faso, holds immense economic significance. It attracts substantial foreign direct investment (FDI), contributes significantly to GDP growth, and generates substantial export revenues. Mining also provides employment opportunities and supports various sectors like infrastructure, education, and healthcare. For example, in Ghana, mining accounts for over half of FDI and one-third of export earnings, while in Guinea, it forms 84% of total exports. Harnessing their mineral resources enables these nations to drive sustainable economic development and enhance the well-being of their populations.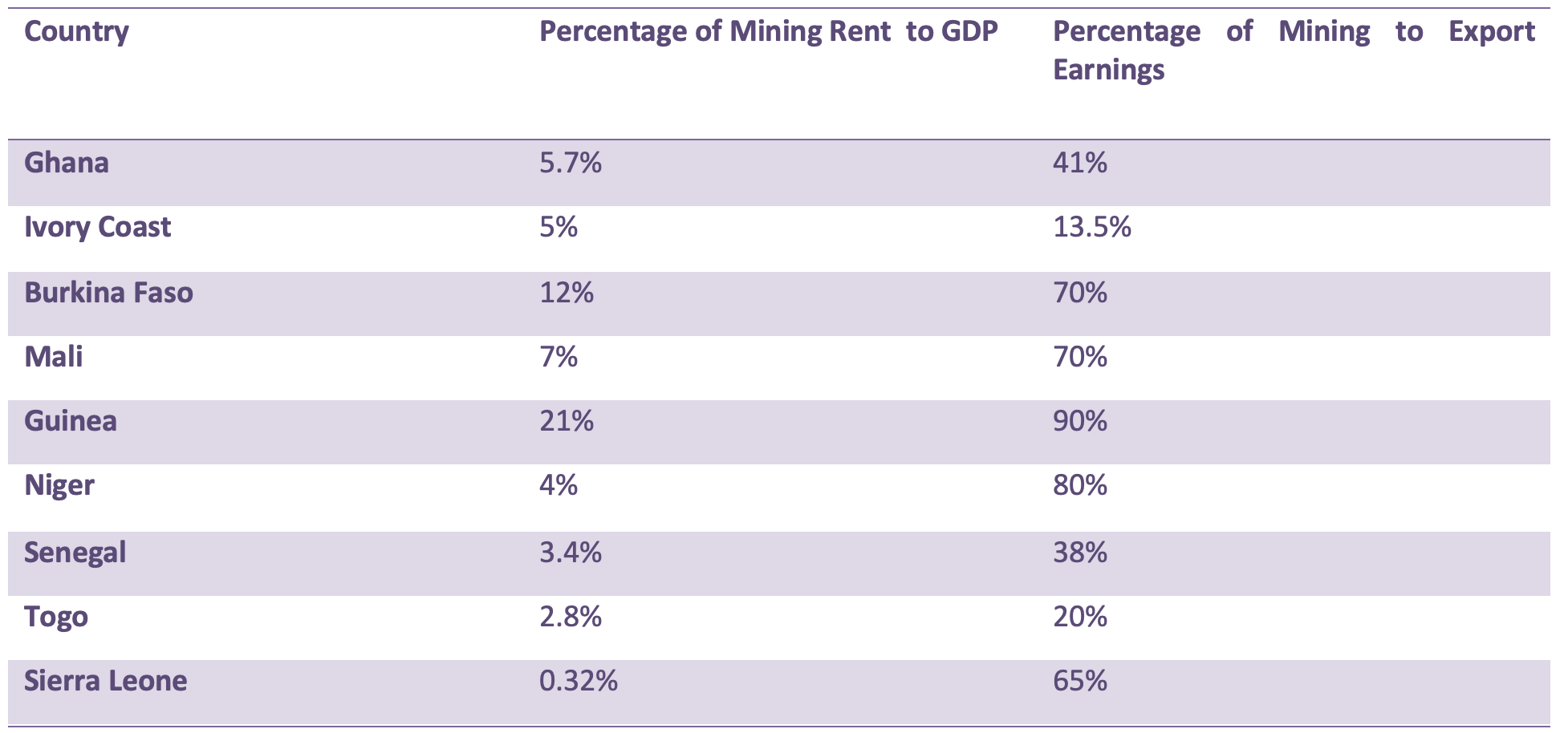 Source: World Bank and Convergence SAS
Mining is booming in the Region  
The mining sector in West Africa is witnessing a remarkable surge in demand for commodities such as gold and lithium, attracting significant interest and investment. In response to this trend, governments in the region are revising their mining laws to create a more attractive investment environment.
Major mining companies like B2 Gold, Newmont, and Ashanti Gold are strong in the market, and numerous projects have sprung up across West Africa. Ghana is home to projects like Atlantic Lithium and Cardinal Namdini, while Burkina Faso boasts the Kiaka and Toega Projects. Mali also contributes with projects like Kossaya and Kouroufing.
This mining boom is driven by the global transition to sustainable energy, where lithium is a crucial component in batteries for electric vehicles and renewable energy storage. As West African governments continue to improve regulations, the region is well-positioned to thrive in the global mining industry, capitalizing on its mineral wealth and growing demand for these resources.
Environmental impact is an issue
Illegal mining in West Africa is causing severe water pollution, endangering local communities. Toxic chemicals from these activities contaminate water sources, forcing people to use tainted alternatives, leading to waterborne diseases like typhoid. The Water Resources Commission reports that 60% of Ghana's water bodies are polluted, mainly in the southwest where illegal mining is rampant. This pollution not only harms human health but also devastates ecosystems, causing soil erosion, deforestation, and loss of biodiversity. West Africa's rich biodiversity is at risk due to habitat destruction and ecological disruption, posing long-term environmental threats.
Responsible Mining is the solution for Africa
In West Africa, a rich tapestry of mineral resources, led by gold, has been the cornerstone of economic growth. Yet, beneath these glittering riches, lie overlooked treasures such as lithium, manganese, nickel, and phosphate, crucial for sustainable energy solutions. While West Africa's significant contributions to gold and bauxite production are well-established, its potential for diversification and sustainability is on the horizon. Mining plays a central role in the region's economies, with Ghana, Burkina Faso, Mali, and others relying heavily on it for export earnings and GDP growth. The surge in demand for commodities like gold and lithium is attracting substantial investment, prompting governments to refine mining laws. However, the environmental cost, particularly from illegal mining, looms large, necessitating responsible practices to safeguard both prosperity and the region's precious ecosystems. West Africa stands at a crossroads, where harnessing its mineral wealth can lead to a prosperous and sustainable future, but only if it navigates this path with care and responsibility.
For Convergence International SAS
AGBOTA EDEM